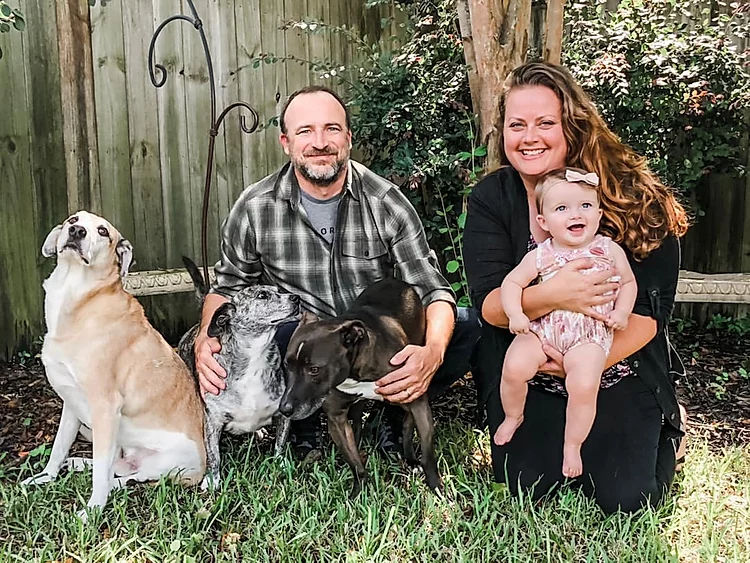 Thank you for visiting 3 Dogs and a Chick! We started our company in 2008 and at the time it was just me (Nicole) and my 3 dogs Saber, Tayte and Zara. While many of you think the "Chick" is me, it was actually my horse Chick. I wanted to include her in the doggy business! I started out baking dog treats in my apartment kitchen and now a decade later we have grown into an amazing space within our community where dogs and owners come to find healthy solutions, friendships and unique items.

We have been blessed to be serving our customers for over a decade now and with that passage of time comes the passing of our original companions. We lost Saber in 2013 and 6 months later we lost Tayte. 2015 brought the loss of my sweet Chick and in 2018, just one week after welcoming our daughter into the world, we lost the final original dog, Zara. Their loss does not get any easier and we miss them daily, but knowing we are making so many dogs happy in their name eases the pain a touch.
Our current pack of Bria, Ollie and Fallon bring us much joy and they are the reason we continue to work hard to bring you safe, healthy products of high quality. We appreciate the years you've entrusted your pets to us and we are honored you've chosen our shop to support. Thank you!
We hope to see you all soon at 3 Dogs!
-Nicole & Dave Cummins